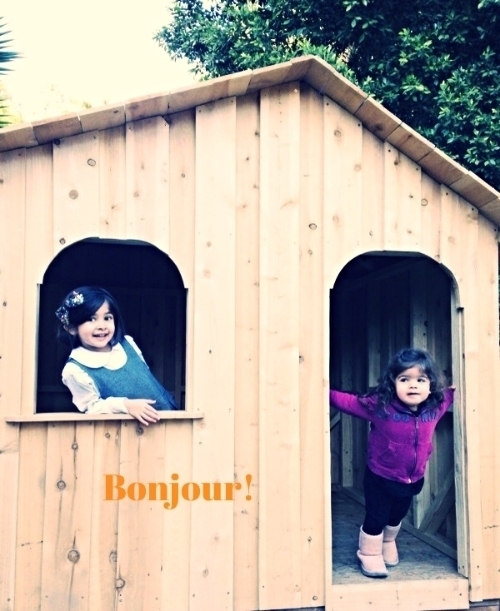 ~ Currently Not Enrolling ~
Bonjour et Bienvenue!
We are a French Daycare & Preschool in Los Angeles, located in the Sherman Oaks area (close to Ventura Blvd & Woodman Blvd). We stream to provide the best care for children through our daily activities which include: Arts & Crafts, Educational & Fun activities, Story time, French Circle, of course Play Time & more, a weekly Gymnastic class and Nature & Animal discovery class, and all Organic food. Petit Calinou is a French Immersion Childcare, meaning that all children will be spoken to in French but for those that don't yet understand there will be translation in English when necessary.
You can learn & read about our activities, nutrition and more on our website and please do not hesitate to contact us if you have any questions.
Philosophy
The first few years of a child's life is an important time for them to learn and develop. Early experiences will affect the way a child learns, behaves and thinks. We would like to make the best of it by making learning fun, develop their curiosity and exposing them to activities that will stimulate their minds, awaken their imagination & creativity to help them become bright little persons and, very importantly, build their self confidence. Learning and practicing French is an important part of Petit Calinou, an immersion program allows children to learn the language naturally and at their own pace.
Petit Calinou was created with the wish to be a place where children feel cozy, comfortable, safe, respected and above all HAPPY! Each child has their own pace and personality, we wish to help them bring out the best in themselves.
*We are CPR & First Aid certified and attended a Health & Safety course*.
A little about myself
I have lived most of my life in France and have done most of my education in French. I always loved taking care of children, throughout my years of experience with children as a babysitter, a nanny, au pair, a auntie and a child care assistant in a daycare for 5 years. I learned how to interact with children and build a "Friendship" with each a them. I hope to have a positive influence on your child's life and become someone they trust. I am excited to teach my native language, French, to all the children and see them progress. Seeing children succeed and learning warms my heart every time!
Merci for reading et à bientôt!
Gabrielle
--------------------
Referral Number #197419054